Everything Gym Goers Need To Know About Interval Training
One type of exercise/workout that is becoming increasingly popular is interval training and if you've never heard of this before, keep reading. Lots of gym franchises in the UK are starting to offer interval training classes and if you're wondering whether it is something you'd like to try, below is everything you need to know about interval training.
WHAT IS INTERVAL TRAINING?
As the name suggests, interval training is a workout that involves lots of small intervals of exercise, usually consisting of two or more specific exercises. The growing fitness trend, HIIT training, is based on the principles of interval training and many fitness enthusiasts find that it is one of the most effective workouts they undertake.
WHAT DOES INTERVAL TRAINING INVOLVE?
Usually, you can expect an interval training workout to be split into several different exercises and short rests. These blocks tend to be around 5 minutes long, although the rests are usually much shorter, and you will often undertake a different exercise in each block.
Many who create different interval sessions will integrate both cardio training and strength-based training into their blocks, often alternating between the two. This is known for getting the best results and it allows people to easily vary their workout as well.
THE BENEFITS OF INTERVAL TRAINING
There are many reasons why you should find a gym franchise that specialises in interval training and below are some of the biggest benefits to this type of training.
Increase your calorie burn
When you alternative blocks of cardio with blocks of strength training, you will notice that your heart rate is constantly increasing and decreasing. This is kick-starting your metabolism into overdrive, which will help you to not only burn calories during your workout, but also provide you with an impressive after-burn too.
Dramatically improve your fitness levels
It isn't uncommon for people to turn to interval training when wanting to improve their fitness. For example, some runners will use intervals to increase their speed. Interval training is designed to push your heart rate and improve your cardiorespiratory fitness, which will also, in turn, improve your general stamina too.
It never gets boring
Something that causes people to stop exercising is boredom but, you will find that when you become a member of a gym franchise that offers interval training sessions, you will never get bored. Doing one exercise for a prolonged period is tedious and interval training can help you mix things up and bring some variety into your standard exercise routine.
Easily adaptable to meet your needs
Any type of workout is possible when you choose interval training. Whether you want to focus on targeting your core or you would prefer to have a general all-body workout, this is easily doable. Ultimately, you can add any type of exercise that you want into your interval training, so unlike other ways to train, it is adaptable to meet your needs.
TURNING TO YOURZONE45 FOR INTERVAL TRAINING
It is easy to see why interval training is so popular and it goes without saying if you enjoy going to the gym, it is a trend in the fitness industry that you should try. If you're searching for a gym franchise in the UK that offers interval training sessions, you have found it with YourZone45.
When you choose to become a member of YourZone45, every workout will be based around interval training, so you can guarantee that you'll be able to benefit from everything mentioned above. Our interval training sessions also combine the comfort of a group exercise class with the personal attention and guidance of a personal training session. It is fair to say that our gym franchises in the UK really are like no other.
We want to talk to any ambitious fitness professional or anyone with a passion for fitness about opening a YourZone45, contact us today.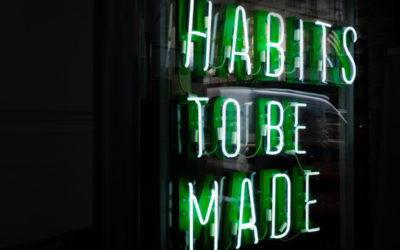 Bad Habits Are Easy Our body does lots of things for us without the intervention of the conscious mind.  Breathing, digesting, taking care of cuts...
read more