What Is Fitness?
"Physical fitness is a state of health and well-being and, more specifically, the ability to perform aspects of sports, occupations and daily activities. Physical fitness is generally achieved through proper nutrition,  moderate-vigorous physical exercise, and sufficient rest."
That's the Wikipedia definition but let's take a dive in.
The trainable aspects of your physical fitness are:
Aerobic
Strength/power
Speed
Flexibility
Agility
At YourZone45 our HIIT workouts tackle the first three aspects with our functional use of weights plus the cardio element using treadmills and bikes.  Flexibility and agility ? Well, we incorporate into our warm down session and as for agility we like to think that our transitional moves between exercises keeps everyone on their toes.
Topend Sports web site came up with a ranking for sports based on the factors above and Water Polo topped the list!  Unexpected for some but the top ten looked familiar with boxing, gymnastics and American Football featuring.
Not What but Who?
But the real juice is WHO is the fittest person on the planet?  There is a real argument to say that the CrossFit Games champs, Justin Mederos (men) and Tia Clair Toomy (women) are the fittest human beings on earth.
Sports Illustrated publish an annual list of the fittest sports people on the planet and for 2020 the women number 1 was Simone Biles, the American record-breaking gymnast.  No argument from us there, she is a phenomenon.  Number 2 was Amanda Nunes, UFC fighter so definitely no argument from us!
For the men a basketball player took top honours from a tennis player. At 6' 9'' Giannis Antetokounmpo towers over Novak Djokovic, and despite the size he is a dynamic playmaker for Milwaukee Bucks.
So, there you have it, supreme fitness from supreme athletes. But the great thing about fitness is that it is one thing we can change and work to improve.  At YZ45 we get results because we concentrate on the key aspects of fitness and use tech like the Myzone heart rate monitor to make sure we do.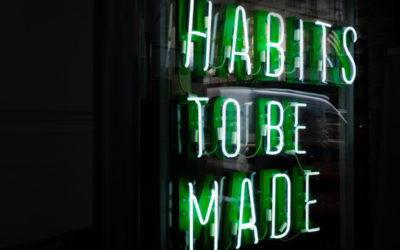 Bad Habits Are Easy Our body does lots of things for us without the intervention of the conscious mind.  Breathing, digesting, taking care of cuts...
read more