Group Motivation in Programming
YZ45 Community
The group element is so important in the success of a YZ45 fitness franchise.  Other aspects, like the real time displayed Myzone heart rate monitoring and the in-session groups really helps motivate the members and every YZ45 trainer uses the Myzone tracking to knit together the group experience, while still offering personalised technique tips and motivation to each member.
We realised this group plus personalisation combo worked incredibly well, so when it came to designing the YZ45 Body Transformation product we made sure that this was woven into the programme process.
Leanin6 Body Transformation Programme 
Leanin6 will help people transform their body shape with a combination of YZ45 workouts, education about better eating habits and motivational support so they achieve permanent change.
YZ45 worked with expert nutritionist Kyla Newcombe to produce a phased eating plan that would work well in tandem with attending the YZ45 workouts.
The change we are aiming for in the six-week programme, is educational about food, is designed to challenge the palate and get members to understand that a permanent lifestyle change is the way to go.  Members sign up to a single start date and the group size is limited to 10.  This is set so that the coach can provide the individual attention, but the group also get to share common goals and encourage each other.
The programme aims to
Improve members' activity level through YZ45 workouts and MyZone activity
Boost their Calorie burn using EPOC
Help them gain muscle tone
Provide an educational 3 phase eating plan with tips on meals and going out
Motivate using measurements and lead trainer motivation
Introduce group support and interaction
Help create a permanent change in their lifestyle
Try Us Out
We are always pleased to offer a free trial because you need to experience the YourZone45 HIIT workout at one of our franchises to really understand why our workouts are the best in the business.  We want to talk to any ambitious fitness professional or anyone with a passion for fitness about opening a YourZone45, contact us today.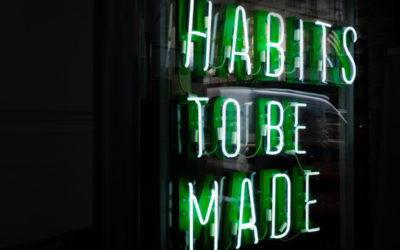 Bad Habits Are Easy Our body does lots of things for us without the intervention of the conscious mind.  Breathing, digesting, taking care of cuts...
read more