Evidence For Exercise
You probably know that exercise is generally good for you, that's a message that has been around a long time. We all understand that being active is good for your body but what about your mind?
There is now incontrovertible evidence that the chemical balance in the brain to a large extent dictates your mood; life circumstances matter of course, but the chemical balance is key.  The sort of feel good chemicals released when you exercise help re-balance the chemistry with the result that your mood can lift.
That Runners High we mentioned in the introduction is actually a release of endorphins, this is one of the many feel-good hormonal messengers that get pushed into the bloodstream when you exercise.  Others, like serotonin and dopamine, raise your overall feeling of well being and help with appetite and sleep cycles.
HIIT benefits
There are other effects on the mind when exercising.  Concentration is one.  For example, at YZ45 we use heart rate tech, the concentration required in the sessions helps take your mind off of the everyday problems, so helping with stress control.
We firmly believe that goal setting, however small the goal, and booking your sessions in advance also help boost your confidence and sense of control.  We are all about getting the results that you want and when your start coming to at least two HIIT sessions a week at your local YZ45 gym, we can guarantee that you will see a difference in both body and mind.
Our small group format means you get the feeling of joint effort during the session which is a motivator and our expert YZ45 trainers will guide you throughout.
The YZ45 Tick List for HIITing up your Mood:
Pick an activity you love – hint YourZone45 HIIT sessions…
Set reasonable goals with your coach
Make session bookings in advance
Give your fellow exercisers a friendly wave (no high fiving yet!)
There will be downs as well as ups but talk to us!
Celebrate every progression no matter how small, then high five yourself!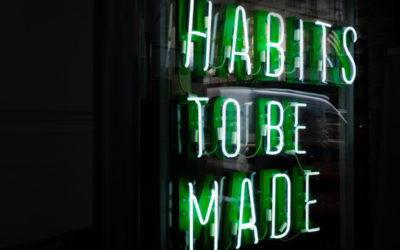 Bad Habits Are Easy Our body does lots of things for us without the intervention of the conscious mind.  Breathing, digesting, taking care of cuts...
read more