Move More, it Really Helps You!
Born To Walk
The evolution of homo sapiens and our subsequent domination of the globe came about mainly down to one thing – our walking ability.  This allowed us to look across the savannah for danger while still holding/collecting food; allowed us to walk out of the continent we evolved in, Africa.
The blink of an evolutionary eye takes us from that point to sitting for 8 hours at a desk.  This one sentence should tell you everything about why the so-called developed nations are suffering from an inactivity induced health crisis.
What can in increase in your activity do for you?
The positive research in this area cannot be overstated.  It helps your brain function better, did you know that?  Increase your heart rate and your brain cells start making more connections, what! Yes.  So, when you flex muscles, you get smarter!  The release of hormones will lift your mood, the joints also benefit with improved lubrication and strength and bone density increase with weight bearing exercise.
Activity Boost
YourZone45 is a forward-looking boutique fitness franchise, we have developed not only a HIIT programme that helps get those muscles flexing but we also use something called the Myzone heart rate monitor at the core of our programme.
This great piece of tech helps us get our YZ45 members fitter and healthier in different ways.  Firstly, in a YZ45 group session workout they can see exactly how hard they are working, ie. how intense the activity is, using the display screens display in the studio.  Our expert coaches use the stats to motivate and encourage each member to get the most out of their exercise HIIT session. 
But the Myzone monitor also helps outside the confines of the studio.  We use the system of Myzone Effort Points to help people get more active when not at the studio.  If members can get to about 1,500 MEPs per month, we know they are hitting a pretty good activity level.
The activity outside of the YZ45 studio builds on the good work done inside the studio. This means all those great benefits mentioned above regarding being more active accrue for our members.  And this really helps then stay as members.  Everyone is a winner!
We have a team  at YourZone45 ready to answer questions on how to start a franchise. We want to talk to any ambitious fitness professional or anyone with a passion for fitness about opening a YourZone45, contact us today.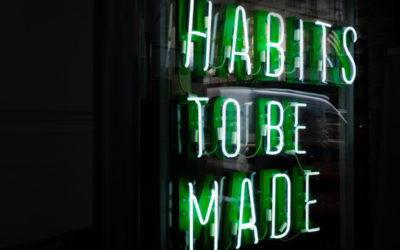 Bad Habits Are Easy Our body does lots of things for us without the intervention of the conscious mind.  Breathing, digesting, taking care of cuts...
read more