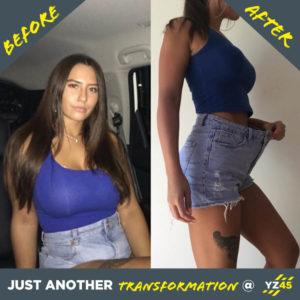 The alarm bleeps at 7:15 and I grab my phone knowing that in a few short minutes I need to jump out of bed and get ready to face the day. Already knowing that it's YourZone45 workout day means I prep slightly differently, with a slightly bigger breakfast and more snacks to keep me going until I get back from whatever concoction Ollie, Harry or Anne have in store for me that evening.
So after a long day of work I find myself walking in for my first YourZone45 workout session of the week, the 6:30 session with Ollie. My heart is already starting to beat knowing that in the next hour I'm going to sweat, wish I hadn't got on the spin bike and drink copious amounts of water to get me through the calorie killing workout.
Ollie invites us onto the gym floor, much like a waiter would show you to your table, he guides me onto the treadmill, yes I say to myself as I avoid the dreaded spin bike and turbo trainer for at least the next few minutes while I warm up. Ollie starts off by barking out for all to start warming up by starting at a comfortable pace one, which is great as it's a gentle jog where I can start to process the my day and get rid of any stress I may of picked up.
After just one minute Ollie walks by and asks me to pick up the pace and enter pace two, which again is okay, I've had my pre YourZone45 workout banana, my ritual these days which I think helps me get through the session in one piece. I keep at pace two for two minutes and slowly start to see my heart rate pick up, through the grey, blue and green zone as I finally enter the orange zone, at least 5 to 10 seconds behind the rest of the group.
After the warm up, which at this point I'm starting to feel a little sweaty, I'm picked with a couple of the other guys to head to zone 5,my own personal area for the next few minutes. In front of me I have a TRX, or yellow pain thing, a large rack of dumbbells and a bench, which looks like something out of a transformer's movie with the number of things it can do! Ollie walks us a through a move on the yellow pain thing and asks us to get 12 reps out of it (12!! I think I'll struggle to get 1 done!). Ollie follows this up by getting us to pick up two dumbbells of a weight of our choice (I choose a simple 6kg for now, moving up after the first set) and hold them in a press position in line with our shoulders and squat down and on our way back up push the dumbbells above my head so that my arms are straight, simple I thought, how I was wrong!
After pushing out a respectable 12 reps on the TRX pain thing (at this point I'm starting to enjoy it) and beasting through the squats with the dumbbells, with some words of motivation from Ollie, I find myself returning to the TRX for round two and then three by the time Ollie gives us all a thumbs up and asks us to put away our weights and hop back onto a piece of cardio. Not once did my heart rate drop below the orange zone during the weight section, which I'm happy with, knowing that this YourZone45 workout session is set to be a good one with what I hope is a PB on calorie burn.
After another cardio set, where I alternated between the rower and the ropes (Good god the ropes! What on earth possessed someone to come up with them, they're a killer!). Although by this point, I was well and truly broken and severely sweaty knowing that the only comfort I had was that this was the last routine of the day and if I just pushed myself now, I might just beat my calorie burn pb and earn bragging rights when I get home this evening.
Luckily the last routine of the day consisted of using the slam balls, which are great as you can take out any anger you might have from a day at work. After 12 reps with the slam balls, we all set ourselves down on the mats and push out some crazy looking ab/core helping exercise, where on the first rep I feel the burn, which I've come to accept is a good feeling and will help me drop this belly I've grown over the past year!
Two sets pass of the slam balls and ab exercises before the best words of the evening are spoken " Time to stretch off!" Thankfully Ollie knows the stretches we need to copy as without this I wouldn't be able to move the next morning. After a quick swipe through of our results (of which I burned a respectable 860!!) it's time to walk out and sign up for my next YourZone45 workout session all the while giving the next lucky bunch of members a quick heads up of what they're about to endure.
As I exit the studio, I feel great, albeit sweaty, knowing that I've done more than I would if I had slobbed out on the couch this evening and I'm looking forward to what the next session has in store for me on Wednesday!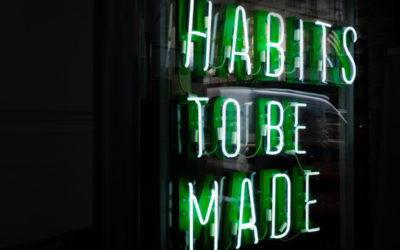 Bad Habits Are Easy Our body does lots of things for us without the intervention of the conscious mind.  Breathing, digesting, taking care of cuts...
read more