Things to Consider When Buying a Gym Franchise
When deciding to go ahead and buy a gym franchise, you will have lots to think about to ensure the investment is as beneficial as possible. So, to help anyone who is interested in becoming a business owner, our team at YourZone45, the ultimate turnkey franchise system, have put together a list of things to consider when buying a gym franchise. 
THE TYPE OF GYM THAT YOU WOULD LIKE TO OWN 
Nowadays, gyms come in all different shapes and sizes, so take some time to do your research into the options available and consider which would be best for you. Think about whether you would like a gym that offers all of the basics or something that provides specific classes/sessions, this will help you to narrow down franchise opportunities you have. 
WHERE YOU WOULD LIKE TO OPEN A FRANCHISE? 
Location is always important whenever you're investing in a franchise, no matter what it may be. Consider how hands-on you'd like to be at the gym, this often dictates how far away from home you would like the franchise to be. Also, think about where a good place for a gym is to be located, for example, a busy town may be better than a rural area. 
WHAT THE LOCAL COMPETITION IS LIKE?
Once you have thought about where you'd like to franchise and you have your ideal locations in mind, you need to ensure you're looking at your local competition. Research other gyms as well as fitness classes and see how your franchise will compare to them. Consider what the franchise's unique selling point is and whether it is different from local competitors.
WHO YOUR TARGET AUDIENCE IS?
Target audience is another factor that is hugely important when you're buying any type of franchise. You will find that the type of gym you invest in, and your location will both impact your target audience, so make sure you're always thinking about this. Ultimately, to be successful when buying a gym franchise, you need to ensure that you get enough members. 
HOW SUCCESSFUL OTHER FRANCHISES ARE?
It isn't uncommon for franchisors to have lots of other franchises already in place, so make sure you look into these further. You can find out so much about how good a franchise can be for you when considering how successful other gym franchises are. As well as considering information provided to you by a franchisor, do your own research too, such as looking at reviews.
THE INS AND OUTS OF A FRANCHISE AGREEMENT 
Of course, you must carefully consider the franchise agreement when you're looking into buying a gym franchise too. This agreement will lay out absolutely everything relating to owning a franchise and you need to be happy with this agreement before you invest your money. This is probably the most important issue on this list of things to consider. 
BUYING A GYM FRANCHISE
Hopefully, when considering everything mentioned above, you will find it easier to confidently invest in a fitness franchise. You can relax knowing that you have thought long and hard about all the decisions you need to make and gone on to invest in the best possible way. So, take your time to consider the franchising opportunities that are available to you and ensure that you're going to be entering the UK fitness industry in a good position. 
We want to talk to any ambitious fitness professional or anyone with a passion for fitness about opening a YourZone45, contact us today.
We are always recruiting franchise partners nationwide and you don't need to be a fitness professional to successfully operate a YZ45 studio. When buying a franchise with us, you can be a part of the growing indoor bootcamp style workout in the UK.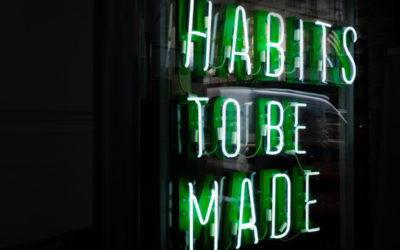 Bad Habits Are Easy Our body does lots of things for us without the intervention of the conscious mind.  Breathing, digesting, taking care of cuts...
read more