Why Fitness Fanatics Should Consider Owning a Gym Franchise
There is no denying that taking the leap and buying a gym franchise can be incredibly daunting and it is a big decision to make. However, it may very well end up being the best decision you've ever made. If you'd like to find out more about the benefits of running a gym, keep reading today. Our team at YourZone45 have put together a list of reasons why you should consider owning a gym franchise. 
FRANCHISING IS EASIER THAN YOU MAY THINK 
When investing in a franchise, you won't be starting a business from scratch. Often, there are procedures, policies and rules from the franchisor that you'll need to follow, so the whole initial set up procedure is a lot easier than you may realise. The franchisor will have done the majority of the groundwork for you and this is a huge benefit that stand-alone entrepreneurs don't have.
THE FITNESS INDUSTRY IS CONTINUALLY GROWING
It goes without saying that whilst franchising does have its risks, you won't need to worry about the popularity of the fitness industry. Exercise is considered an essential part of a healthy lifestyle and many people invest in gym memberships to simply stay healthy. Of course, the fitness industry is well promoted too, especially on social media, and this is continually aiding the popularity of the industry.
AUTOMATICALLY BENEFIT FROM A BIG BRAND NAME 
Opening a franchise for an already well-known gym chain will help to prevent a lot of the worry that you may have about future customers. There is likely to be a hype around your gym opening and you may even have people signing up for memberships before you open all because your gym will have a big brand name. 
YOU WILL HAVE COMPREHENSIVE SUPPORT 
If you've never run a business before, you can trust that when you buy a gym franchise you will be supported every step of the way. Almost all franchisors will provide in-depth training and comprehensive business support, ensuring you have everything needed to run your business successfully. It is important to remember that they will want you to succeed, so they will always be there to help you.
IT CAN BE INCREDIBLY REWARDING 
Of course, if you're able to help others transform their lives and enjoy fitness the same way that you do then this will be incredibly rewarding. Just because you own the gym franchise doesn't mean you have to be shut away in an office, you can be part of the whole process. You will get to spend your days in your very own gym spreading your love for fitness and healthy living. 
OWNING A GYM FRANCHISE 
There is no denying that if you're interested in taking your love for fitness to the next level then you can make this passion your full-time job by buying a gym franchise. Of course, you will need to ensure that you take your time to find the perfect gym to franchise and don't rush this decision. Make sure you do lots of research and speak to other franchisees and gym members to get a real feel for somewhere before you invest. 
We have spent years developing YourZone45 into the ultimate turnkey franchise system that is perfect for any fitness fanatics, however, you don't need to be a fitness professional to successfully operate your own gym. We want to talk to any ambitious fitness professional or anyone with a passion for fitness about opening a YourZone45, contact us today.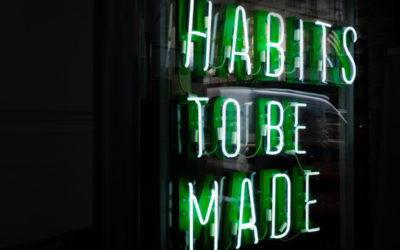 Bad Habits Are Easy Our body does lots of things for us without the intervention of the conscious mind.  Breathing, digesting, taking care of cuts...
read more