Helping People Change to a Healthier Lifestyle
What Do People Want From Their Gyms?
Surveys done on members and prospective members of a fitness facility, practically from since the fitness industry began, show that people who join gyms do so for these top three reasons:
Tone up
Get fit
Lose weight
For gym goers to achieve their goals they need to develop a habit.  Research tells us that it takes about 3 months to make a habitual change to your lifestyle.  Many members give up long before they manage to develop that exercise habit.
At YZ45 we strongly believe in educating people about their bodies so that they can make informed decisions about how they are treating themselves. We are the only fitness franchise that has heart rate tech at the core of every session and that every member must be wearing a heart rate monitor.
Why The Heart Rate Monitor?
This is the piece of tech that allows our YZ45 members to start understanding why intensity matters in a workout and exactly how they feel at each level of intensity. This increases their understanding of why intensity matters, and they get confirmation on screen during the session of calories burned – a big plus.
The Myzone Heart Rate Monitor is easy to wear and comes with a fantastic app and the Myzone Effort Points (MEP) system, we utilise this at YZ45 to improve member chances of changing their lifestyle.
This is where the education meets motivation, our expert YZ45 coaches encourage people while in the session to hit their goal and then use the MEP system to help with the general activity when they are not at the fitness studio.
Our Leanin6 Body Transformation programme incorporates the YZ45 workout with a phased eating plan created especially for us by expert nutritionist Kyla Newcombe.
We work hard to help members to achieve their goals and our success can be seen in the communities created by each of our YZ45 franchisees.
Talk to Us
Try one of our classes at YourZone45 by clicking here and see for yourself how the heart rate-based workouts get the best results for everyone no matter what fitness level they are at.
We have a team at YourZone45 ready to answer questions on how to start a franchise. We want to talk to any ambitious fitness professional or anyone with a passion for fitness about opening a YourZone45, contact us today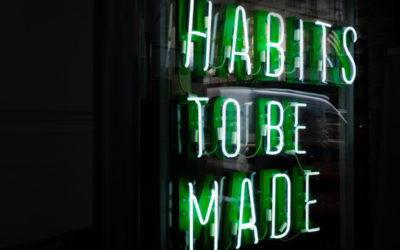 Bad Habits Are Easy Our body does lots of things for us without the intervention of the conscious mind.  Breathing, digesting, taking care of cuts...
read more