Hiit Gym Franchise and Social Media: The Importance of Fitness Community
We have written a lot about why the HIIT workout is so beneficial for your fitness and body shape goals and we love our HIIT workouts.  But another important feature of YourZone45 HIIT gyms is the online fitness community you will get access to when you join YourZone45.
Positivity
The importance of getting regular positive images of people doing their HIIT workouts on your Instagram feed cannot be over-estimated. People seeing your HIIT gym friends getting fit, sweaty, AND enjoying it, will help motivate them book their next workout.
Social Media is now part of many people's life and HIIT gym go-ers included.  Each YourZone45 studio has active Instagram and Facebook channels that feed motivating images and videos straight to your phone.  This can be the difference motivating someone sitting on the couch in the evening to go and book that workout and go get fit.
Wellbeing
Apart from the great workout images and videos, we post regular tips about general health and wellbeing.  We know that eating well and sleeping well are essential when trying to get fit so taking care of this aspect of health is part of the YourZone45 approach.
Motivation
An important part of the YourZone45 success in getting you fit is the use of heart rate monitors to ensure you are working in Your Zone (see what we did there…?).
We use the one of the leading products in the world of heart rate technology, Myzone.  These monitors are the best technology out there for reading heart rate and that's why we use a screen display in the gym to help the trainers guide you through the HIIT workout at optimum rate.  These monitors also come with an app that helps you build points and achieve activity levels which is highly motivational.
Joining Our Community
We are always pleased to offer a free trial because you need to experience the YourZone45 HIIT workout at one of our franchises to really understand why our workouts are the best in the business.
We want to talk to any ambitious fitness professional or anyone with a passion for fitness about opening a YourZone45, contact us today.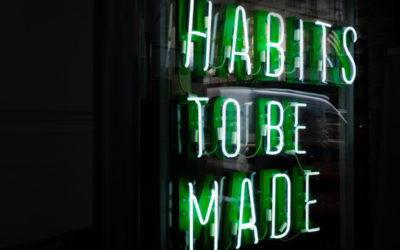 Bad Habits Are Easy Our body does lots of things for us without the intervention of the conscious mind.  Breathing, digesting, taking care of cuts...
read more