How to Spot a Great Site for Your Fitness Franchise
From the biggest to the smallest fitness franchise operator, the choice of location is one of the most important factors in creating a successful franchise business.  The cost to open a gym franchise can be considerable and you can make your money work harder for you when you understand what to look for in a property.
Permission
An obvious place to start is the permission category of the building, i.e. what is allowed to trade from that space, check here to understand the difference between A1 to B2 to D2.  A fitness studio requires a D2 and, of course, it does help if a location or site already has it, that is one more job off the list. However, due to the economic uncertainty created by COVID-19 pandemic there is likely to be much more flexibility around changing the licence from local authorities.
Building condition
Next to consider is what state is the interior and exterior in.  Has the landlord done some work to bring it up to standard?  Have a look at the following:
Good utility access
Are the walls and ceilings in a good state?
Does it have air conditioning and if not, what air handling is in place?
Is it a nice square or rectangular shape with no weird corners or support pillars that make a gym layout difficult?
Good frontage with no signage restriction
Does it have natural daylight?
You can do all this with a visual inspection of the premises, and this may bring to light some issues that make it unsuitable for a gym or fitness franchise.
Context
Look at the overall position of the unit.  Is it near a transport hub that gives you lots of footfall; are the businesses around it a good standard and look like they are thriving; could there any issue with noise such as a residential unit above it as this can be the source of extra expense on the fit out; are there plenty of 'chimney pots' nearby which tells you how many people are within a 5 minute walk; if not does the location have any parking to mitigate this issue.  You may want to have a read of our previous blog that covers some of the commercial aspect of opening a gym franchise.
Costs
The size of the unit dictates a few things, including the cost of fitout and the business rates charge.  Take some time to read about how business rates are calculated as the rateable value will affect your fitness franchise cash flow.
Also check with the landlord if there is a service charge as well as rent.  This applies if the unit is in a development that has common areas to maintaining for example in a shopping centre or a new residential development with commercial units within it.
There are ways a friendly landlord can assist you with your gym franchise opening.  They can grant a rent-free period to help you at the start of the business when cash flow is under pressure.  They sometimes make a Landlord Contribution to fit out costs if it is in their interests to get the unit let out quickly.  The payment of rent is usually quarterly in advance which is quite lumpy, a period paying monthly in advance can help even this out.
We advise all our franchisees to take professional advice from a property lawyer when signing up to a lease.
If you would like to try out one of our YZ45 workouts at a franchise near you, please click here
We want to talk to any ambitious fitness professional or anyone with a passion for fitness about opening a YourZone45, contact us today.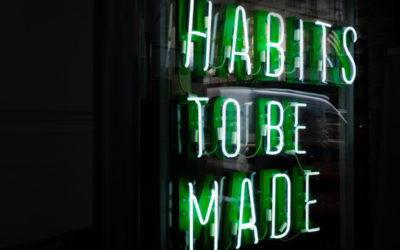 Bad Habits Are Easy Our body does lots of things for us without the intervention of the conscious mind.  Breathing, digesting, taking care of cuts...
read more