Covid-19 Knock Down Or Knock Out?
Economies are opening and people are starting to get back to normal life, right?  The question is what is the new normal life going to be?
Reports are showing the damage done to the gyms. Some have gone to the wall; others are opening slowly. The service proposition will be the issue that will determine survival.
The European Health & Fitness Market Report states that operators lost as much as a third of their revenue due to government enforced mandatory lockdowns.  Some hesitancy on buying is slowing down the influx of new members and habits are changing.
However there have been some winners from the pandemic and there are some faster recoveries than others. It looks like specialised boutique gyms could be one of the faster recoveries and this is the space that fitness franchise YourZone45 sits in.
Getting up from the Canvas
It's how you bounce back, right?  The clear winners from the pandemic were the digital providers with Peloton leading the charge with +1m new subscribers over the year.
Consumers will gain more confidence and start picking up their favourite activities, that are not easily replicated at home, like HIIT group workouts.  Why is this?
Consider the equipment-light boutique offerings like yoga, they are more easily replicable at home but at YourZone45 the kit is integral to the workout plus, counter intuitively, the use of wearable tech Myzone, means that the in-studio experience is not easily replicated.   YZ45 coaches skilfully integrate the heart rate tech information and group motivation during the workout to make the coached experience one that means the member needs to be right there!
This is a strong proposition, one that gets the member a unique in-class experience while they are improving their fitness and having fun.
Talk to Us
We are looking for franchisees to take YZ45 territories all over the UK.  If you feel the time is now for taking control of your destiny or you feel you are ready to start your own fitness franchise business we have a team here at YourZone45 ready to answer questions on how to start a franchise. We want to talk to any ambitious fitness professional or anyone with a passion for fitness about opening a YourZone45, contact us today.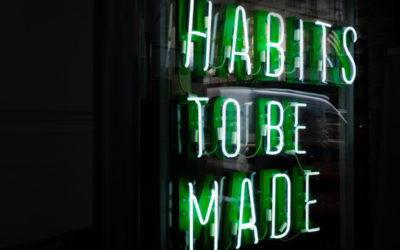 Bad Habits Are Easy Our body does lots of things for us without the intervention of the conscious mind.  Breathing, digesting, taking care of cuts...
read more