The High Street Revolution – Why Buy a Gym Franchise
The change in purchasing habits from face to face to online has been accelerated by the pandemic and the lockdowns. This will mean empty units in the high street near you and that means landlords without income plus local authorities without business rates, all will suffer losses if this goes on.
But the opportunity is there for other businesses, and we believe a fitness franchises can thrive on the high street.  Why? Because fitness is a service that people will use and pay for if it is easy to get to and the gym franchise has a great product.
The other factor in this opportunity is localism – the better you know your area, the more chance you have of success. Franchising is a great way to take control of your own destiny and open a business, have a read of our blog Things to Consider When Buying a Gym Franchise.
There are several gym franchises in the marketplace to choose from, but the YourZone45 brand we believe is a great choice for local high street locations.
Physical Size
We have a smaller footprint than others with 1,200 square feet enough to put in a YourZone45 that will provide a great living for an owner/operator.
We Get Results
At a  YourZone45 fitness franchise the role of tech is central to getting results for our members.  Each member wears a Myzone heart rate monitor and the workout results are displayed in real time through the workout.  So, everybody gets fit in the zone right for them – Your Zone! This means only one thing, great Word of Mouth, and referrals in the local area.
On Trend
The YourZone45 product contains most of the top trends named in an industry report written by the American College of Sports Medicine including using wearable tech, HIIT and group training, weight training, personal instruction and highly qualified instructors.
Cost of Entry
Al lot of the advertising around buying a fitness franchise can be a little misleading.  Because of our size and the fact that our workout model is based mainly on functional fitness, we believe our fitness franchise has the edge when it comes to the cost of getting into business.  Our physical footprint is smaller, so fit out costs are less; our kit is a mixture of loose kit and cardio, so the outlay is reduced compared to having to buy 10 treadmills; we have a full launch package included in the fee; the fantastic Myzone tech is a small monthly cost.
Take Some Action
Try before you buy and CLICK HERE for a free trial at one of our studios (please note this may be delivered online if lockdown notices are in place in their local area).
We want to talk to any ambitious fitness professional or anyone with a passion for fitness about opening a YourZone45, contact us today.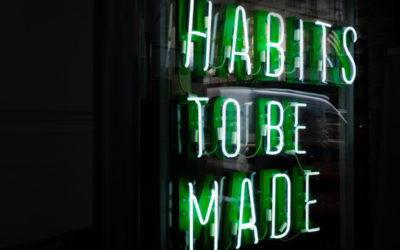 Bad Habits Are Easy Our body does lots of things for us without the intervention of the conscious mind.  Breathing, digesting, taking care of cuts...
read more