The Rise and Rise of Heart Rate in Boutique Fitness
THE DEVELOPMENT PATHWAY
Tech is being used in many people's fitness routines. At first, the measuring of heart rate was the preserve of serious amateur and professional athletes only, other people only saw their heart rate if there was something wrong with them!
Over the years there has been a gradual build-up of interest in personal health data among gym going members; certain fitness equipment manufacturers started to build this approach into the kit so that a feedback loop was established while they were working out.
THE EXPLOSION
The first genre of fitness businesses to put data as central to product were the boutique fitness studios that started appearing on the high street over the last ten years.  
They saw this as a way to tie the member to the fitness studio while helping them learn more about how they were getting fit.
However, it was the development of apps related to health for smart phones that really brought health activity monitoring into the reach of the masses.
WHY HEART RATE
There is a lot of data that can be collected but heart rate monitoring is still the gold standard for getting people fit.  That is the reason that Myzone heart rate monitors are central to the success of the YourZone45 fitness franchise.  The accuracy of such monitors has improved a lot and the Myzone Belt is one of the best in the marketplace.
Each member at YourZone45 buys and wears a Myzone belt at each HIIT workout session they attend.  They can physically see on screen how their bodies are reacting to the workout and understand what intensity they need to be at to get results.
The pandemic has raised the awareness of how someone's general health impacts on resistance and recovery to disease and this is a great thing for the fitness franchise industry.  We are at a point in time where fitness investment is one of the few high street investments that makes sense.  
Try one of our classes at YourZone45 by clicking here and see for yourself how the heart rate-based workouts get the best results for everyone no matter what fitness level they are at. 
We want to talk to any ambitious fitness professional or anyone with a passion for fitness about opening a YourZone45, contact us today.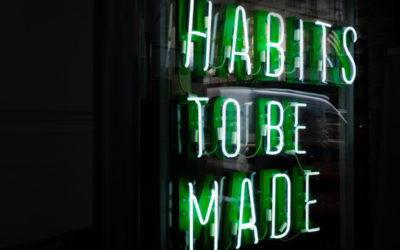 Bad Habits Are Easy Our body does lots of things for us without the intervention of the conscious mind.  Breathing, digesting, taking care of cuts...
read more